NTF Luxury Hair Extensions
Our luxury hair extensions are hand-crafted from the finest, 100% human hair, ensuring a natural look and feel that blends seamlessly with your own locks. With a variety of lengths, textures, and colors to choose from, you can achieve the look you desire, whether it's length, volume, pop of color, or all of the above!
We prioritize quality, offering only the finest products and exceptional customer service. Our team of highly skilled stylists are dedicated to helping you achieve the perfect look with personalized consultations and customized application techniques.
Invest in the beauty and luxury of our premium NTF hair extensions today and experience the difference in quality that will leave you looking and feeling your best.
Browse our collection and schedule your FREE consultation today!
Follow NTF Hair Extensions!
Stylists and Salon Owners
We are excited to offer our high-quality NTF hair extensions to you and your clients. Our extensions are made with premium materials and are designed to give your clients the beautiful, natural-looking hair they've always wanted.
If you're interested in ordering our NTF hair extensions for your salon or for your clients, please don't hesitate to reach out to us with any questions you may have. Our team is here to help and we are more than happy to assist you with selecting the right extensions for your needs!
Thank you for considering NTF Extensions and we look forward to hearing from you soon!
Contact us!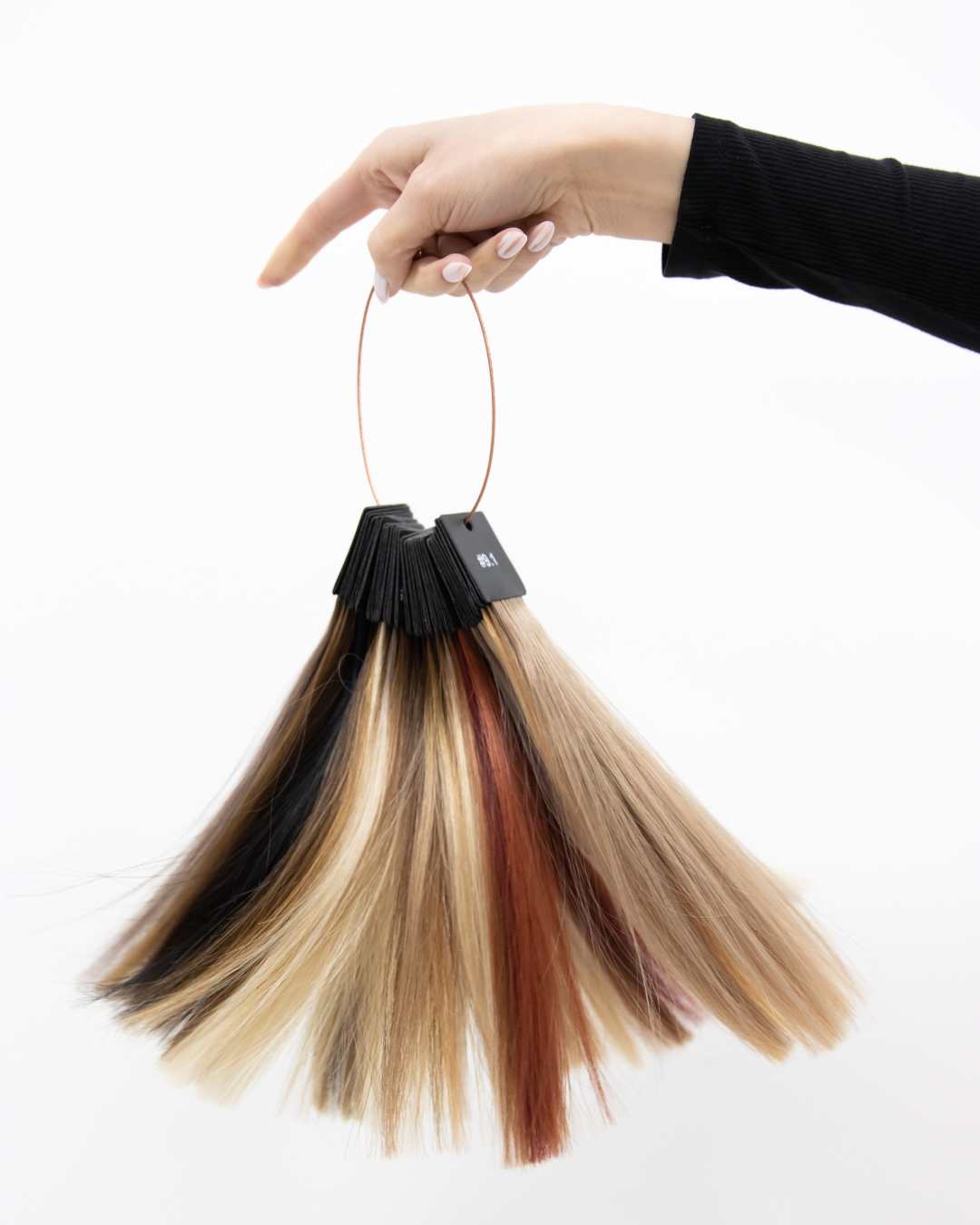 FREE Consultation
Are Hand Tied Hair Extensions for you? Come find out all the details and get color matched here at your FREE consultation! Let's get you hair extension ready!
Book Now
Extension Installation
It's Install Day! You made it and are now apart of the NTF Extension Crew! We hope your transformation made all of your hair dreams come true! Make sure to keep good care of all that hair!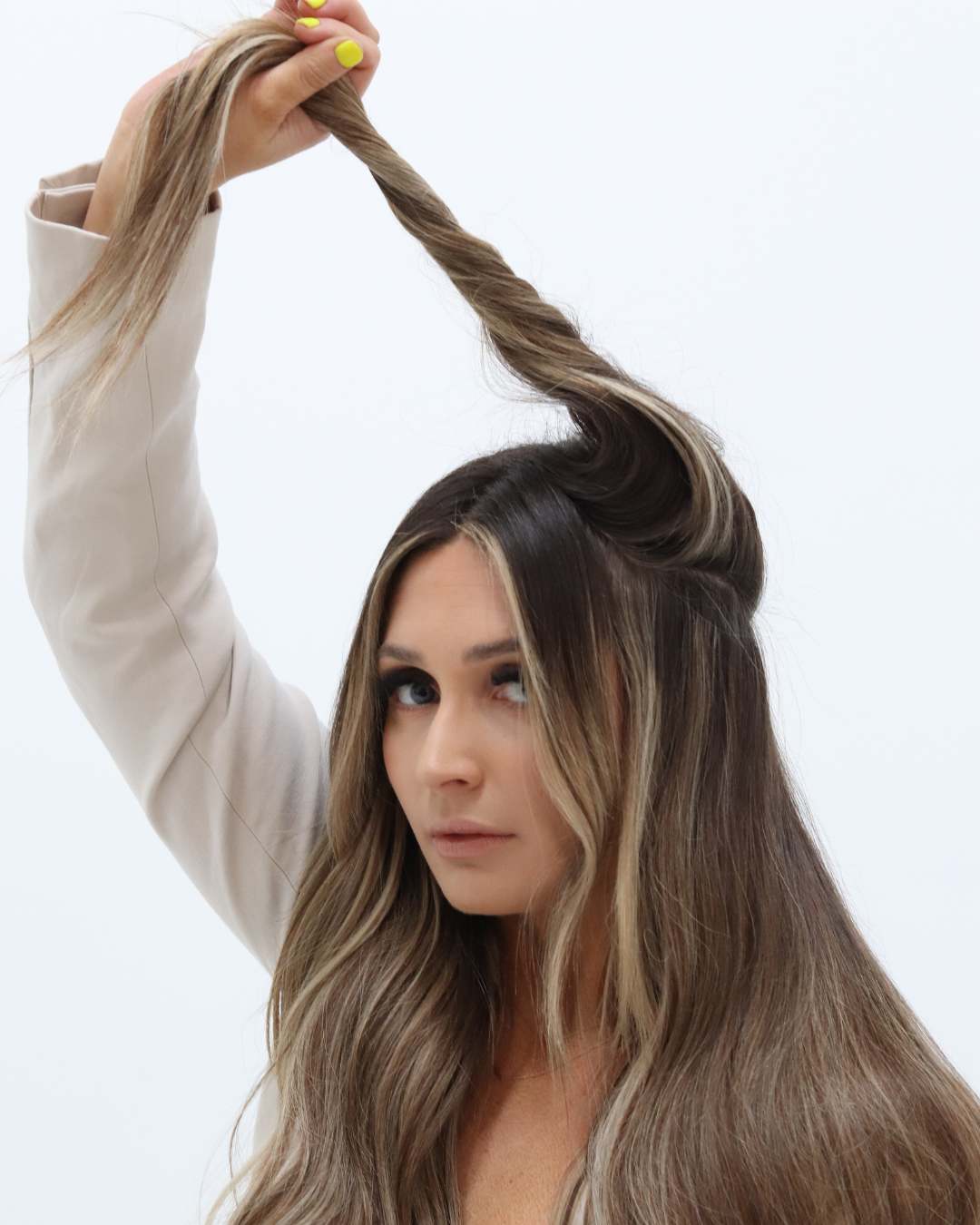 Move Up
It's move up time! We recommend doing this every 6-8 weeks with your NTF Stylist! We know you are ready for a refresh so lets revive that hair! Don't forget to prebook your move up appointments!
NTF Extensions Tips
How often should I wash my hair?

Try to aim for washing your hair about 1-2times a week. We recommend using a sulfate free shampoo and conditioner. Kevin Murphy or K18 products are a great option and what we recommend!
Can I wash my hair directly after installation of my NTF Extensions?

Do not wash your hair for the first 24-48 hours after initial installation.
How do I blow-dry my hair when I have extensions in?

Try to blow dry your hair instead of letting it air dry. Be sure to blow dry the top of the weft so it does not hold any moisture.
How ofter should I brush my hair

Brush your hair at least 2-3 times a day. Start brushing from the tip and gradually to the root. Be sure to brush the wefts at the root to avoid matting.
How often do I need to oil my hair?

Oil mid-to-end of the hair at least twice a day. Avoid the root of the hair! Do not put any oil on the roots/wefts of the extensions. This will cause them to slip out!
Do I need to do anything different when sleeping with extensions?

Try to sleep with your hair in a low and loose braid or pony tail. This will help to keep your extensions from and tugging while you sleep.
Can I swim with hair extensions?

We recommend to be careful when swimming as it can change the color of your hair. Avoid chlorine and salt water as it will alter the color, texture and integrity of the hair. Coat your hair in conditioner and wear in a loose high bun.
Is there anything I should avoid contact with my extensions?

Be wary of hard water, salt water, chlorine, self tanners, and sunscreens - they can strip the hair of its color!